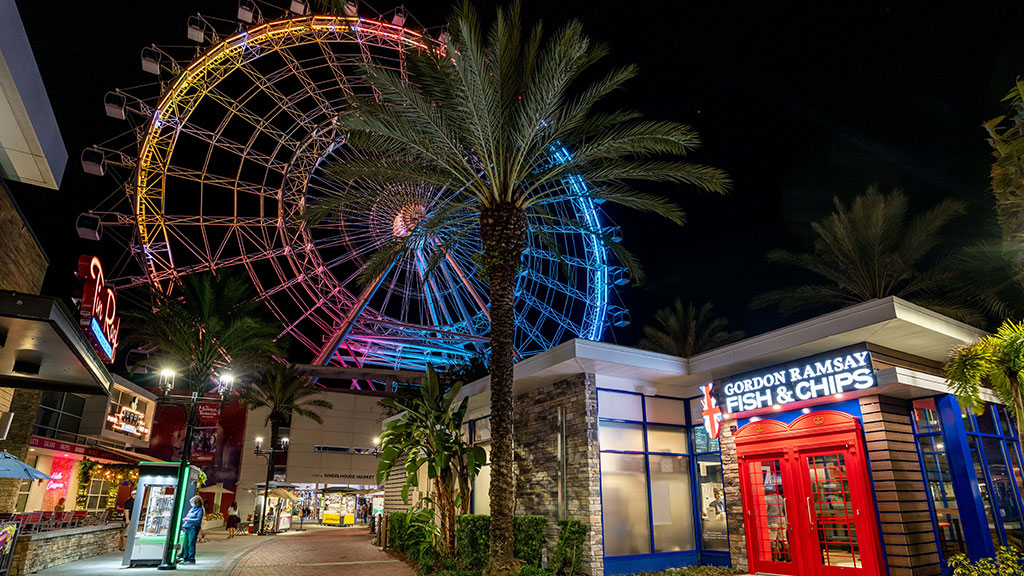 ATTENTION FOODIES! HEAD TO ICON Park!
It's time to turn up the heat and jump into SPRING feet first with ICON Park and their newest attraction……..they have now partnered with Original Orlando Tours to launch the Flavors of ICON Park Foodie Walking Tour. Guests of the tour will make eight stops for food and beverage samples, and ride on The Wheel, ICON Park's signature attraction that provides views of Orlando from 400 feet in the air!
So here is the deal…..The Flavors of ICON Park Food Tour will depart at 6:30 p.m. every Tuesday evening and lasts 90 minutes to two hours. Guest will get to sample flavors from the following: Gordon Ramsay Fish & Chips, Blake Shelton's Ole Red, Sloppy Joe's, Tin & Taco, Brick & Fire Pizza, Sandwich Station and chicken on Fire, Let's Jess Bake and iCafe De Paris. And it gets better….return to your favorite sampling destination the same night and you will receive a discount of a MINIMUM of 10%!
Tickets are $65 per guest. Advance reservations are required. To purchase your Flavors of ICON Park Food Tour tickets, click here.
This article originally appeared on ICON Park Orlando on February 20, 2022.